New York's Study Finds Pfizer Vaccine Less effect in 5 to 11 years Kids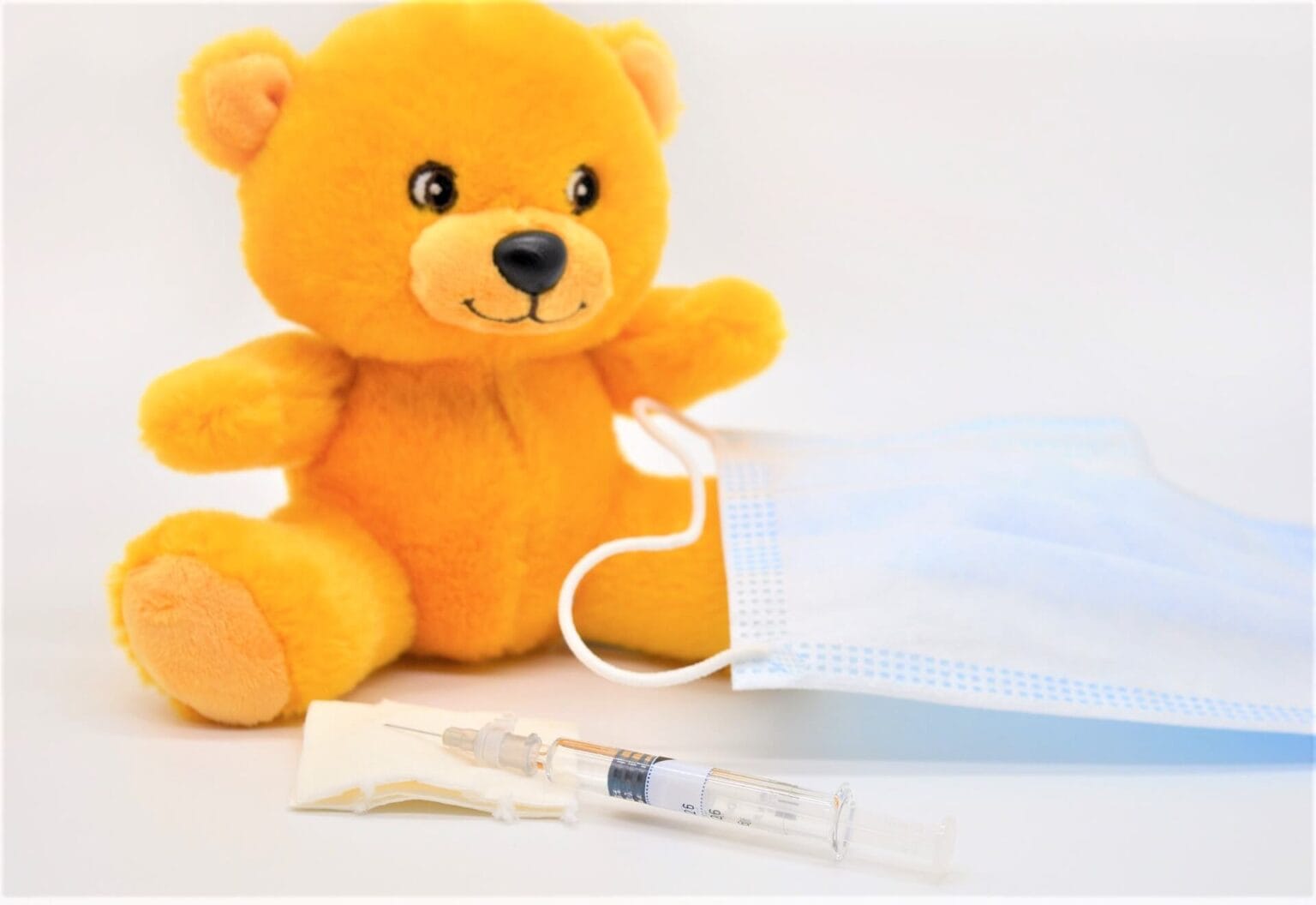 March 1, 2022.
"During omicron Surge". or against Omicron. 
The title of this article is complete now.
Covid infections have dropped by 91% since a pandemic high in January. According to statistics from Johns Hopkins University, the United States recorded a daily average of nearly 66,000 new infections on Sunday, compared to more than 802,000 on Jan. 15.
A New Study from The New York State Department of Health discovered that during the omicron spike from December 13 to January 24, the effectiveness of Pfizer's vaccine (BNT162b2) against Covid infection dropped from 68 % to 12 % for children aged 5 to 11 years. 
 According to the study team members, the steep decline in vaccine effectiveness among children aged 5 to 11 was most likely attributable to the reduced dosage they received.
The study was published online on Monday, February 28, 2022. The study has not yet been peer-reviewed. Because of the pandemic's public health importance, scientists have been publishing the results of their studies before such a review.
What Did NYC Department of health Commissioner Say about the Study?
Affiliate Disclosure: A few links on this page are affiliate links, from which I receive a small commission from sales of certain items, but the price is the same for you. Thank you for the Support.
The commissioner Dr.Mary Basset stated, 
"This latest analysis conducted by the Department found declines in vaccine effectiveness of BioNTech, Pfizer vaccine (BNT162b2) during the Omicron wave for children, particularly those 5-11 years of age. 
The data are not surprising as the vaccine was developed in response to an earlier COVID-19 variant and the reduced effectiveness of 2 doses against the Omicron variant has been seen to some degree with all vaccines and ages. 
It is critical to stress that vaccination is still recommended for everyone 5 years and older, including children 5-11. These data also demonstrate that COVID-19 vaccines reduce the risk of more severe illness and hospitalization for children 5-11, and I encourage parents and guardians to consult their pediatrician about getting their children vaccinated, and boosted if eligible, as soon as they can."
What are the measures used for the study?
Cohort analyses based on connected statewide immunization, laboratory testing, and hospitalization databases are used.
New Covid-19 cases and hospitalizations have been confirmed in the laboratory.
The Incidence Rate Ratio (IRR) was used to compare outcomes by vaccination status, and the estimated Vaccine Effectiveness (VE: 1-[1/IRR]) was used to compare vaccine effectiveness.
Three New York State databases were linked to assess COVID-19 results among children aged 5 to 17.
COVID-19 provider immunization data for residents of New York City and the rest of New York State are collected by the Citywide Immunization Registry (CIR) and the NYS Immunization Information System (NYSIIS), respectively.
The Electronic Clinical Laboratory Reporting System (ECLRS) collects all COVID-19 test results that are reportable.
The Health Electronic Response Data System (HERDS) provides a daily, statewide electronic survey of inpatient hospitals, which includes all new admissions with laboratory-confirmed COVID-19 and the primary reason for hospitalization.
What are the findings of the Study?
The New York study looked at health data for Covid cases in children and teenagers between December 13, 2021, and January 30, 2022, a time when the Omicron variety was rapidly displacing all other forms of the SARS-CoV-2 virus in the country. 
Covid vaccinations are not much effective against Omicron as they were against earlier strains of the virus, especially if a booster shot is not administered.
During that time, the state documented almost 850,000 Covid cases in adolescents aged 12 to 17, and around 365,000 in youngsters aged 5 to 11.
During that time, two-dose vaccine protection against infection for children aged 5 to 11 fell from 68% to 12%, and the vaccine's effectiveness in avoiding hospitalization fell from 100 % to 48 %.
However, for children aged 12 to 17, two-dose protection against infection declined from 66% to 51%, and protection against hospitalization dropped from 85% to 73%.
The researchers mentioned, "Our data support vaccine protection against severe disease among children 5-11 years, but suggest rapid loss of protection against infection, in the Omicron variant era," and "Should such findings be replicated in other settings, review of the dosing schedule for children 5-11 years appears prudent."
What are the limitations of the Study?
First, if testing practices vary according to vaccine status, home testing, which was not recorded and increased during the study period, would have an impact on conclusions.
Hospitalizations would be unchanged by this possible bias. During the peak of the epidemic, There were still relatively few children admissions during this period, including for severe sickness.
More data are required to completely comprehend VE patterns about the severe disease.
By the end of January, 12.5% of vaccinated children aged 12 to 17 had gotten a booster, possibly boosting protection to that group, even though no boosted children were included in the time-since-vaccination analysis.
This study compared early vaccinators in the younger age group to later vaccinators in the older age group, who may have different test-seeking or exposure patterns.
Similar findings for relative VE decreases in children aged 5 to 11 and 12 to 17 years using open cohorts imply that this trend is robust.
What did experts say about the NYC Health Department study?
Dr. Cody Meissner, the chief of pediatrics at Tufts Children's Hospital in Boston and a member of the FDA's Vaccines and Related Biological Products Advisory Committee, told DailyMail.com, 'I think we need to rethink this whole program of vaccinated adolescents and children. What is our objective?' 
Dr. Paul Offit, a pediatric infectious disease expert at Children's Hospital of Philadelphia, said "It's not surprising that protection against mild illness would wane," Offit said. 
"We know that Omicron is somewhat immune evasive for protection against mild illness. The goal of the vaccine is to protect against severe illness – to keep children out of the hospital."
Dr. Eli Rosenberg, who led the study, told The New York Times. "It's disappointing, but not entirely surprising, given this is a vaccine developed in response to an earlier variant," "It looks very distressing to see this rapid decline, but it's again all against Omicron."
What did the study experts conclude?
Researchers concluded the following,
During the Omicron era, the efficiency against BNT162b2 instances in children, particularly those aged 5 to 11, declined rapidly.
Vaccination of children aged 5 to 11 years, on the other hand, was found to be protective against severe disease and is therefore advised.
These findings emphasize the possible need for research alternative vaccine dosage for children and the necessity of multilayer protection,
Wearing a mask, for example, can help reduce infection and transmission.
Is the Wrong calculation of the dosage for 5 to 11 years kids?
5 to 11 years age group kids receives two doses of 10-microgram Pfizer vaccines, whereas children aged 12 to 17 receive two 30-microgram shots. The lesser dosage may be the reason for the waning of vaccine effects against omicron ?. More studies may bring answers to this question.
What did Pfizer Say on this Study?
Pfizer will not disclose whether it is investigating the possibility that the dose used in youngsters is too low. but said it is "confident in the protection and safety" of its Covid-19 vaccine.
In an emailed statement, Pfizer said, "Our updates earlier this year on pursuing a 3-dose schedule for the pediatric population were informed by the effectiveness data for three doses of the vaccine for people 16 years and older, and the early laboratory data observed with Delta and other variants of concern, including Omicron, which suggest that people vaccinated with three doses of a Covid-19 vaccine may have a higher degree of protection,"
Delay in Pfizer Vaccines for <4 years youngests, More data Needed?
During the omicron wave, there was an increase in the number of children hospitalized with Covid in the United States.
 In response to the number of children hospitalized with Covid, the Food and Drug Administration attempted to expedite Pfizer's vaccination for children aged six months to four years old this month.
However, the FDA and Pfizer opted to halt those plans after results from the first two dosages failed to meet expectations. 
The FDA is currently awaiting clinical study data on a third dose for the youngest children, which is scheduled to be released in April. So the <4 years are need to wait at least two more months to get vaccinated.
The waning of vaccine's effects against viruses is happening, according to experts, still, vaccines are proving to fight against viruses to prevent the severity and hospitalizations, so please keep your family members' vaccination up to date.
Please join in our Facebook, Youtube Channel and Quoara. Lets' go healthy.
#Pfizer #pfizervaccine #covid #USA #newyork #newyorkstudy #omicron #pfizerlesseffectiveinkids #corona #vaccine #vaccines