160 Top Cancer Fighting Foods List to Eat from Today.
Why should you read this 160 top cancer fighting foods list today and you should start eating the superfoods for cancer prevention from today? Let's check it out. According to Statista's Number of new cancer cases in the USA for the year 2022 is estimated as 1918030. New cancer cases among women have been Estimated at 934870 and among men Estimated at 983160. 
Most American women are affected by Breast cancer and Most American men are affected by Prostate cancer.
According to Our World in Data, cancer is 2nd leading cause of death worldwide, and cardiovascular diseases are the 1st leading cause of death.
Affiliate Disclosure: A few links on this page are affiliate links, from which I receive a small commission from sales of certain items, but the price is the same for you. Thank you for the Support.
This anti cancer foods list is prepared for the benefit of the people around the world, to eat and prevent yourselves from the deadly disease cancer. 
Eating these cancer fighting foods only will not prevent the disease, You should follow a healthy lifestyle and limit or avoid Foods that develop cancer, Which we are going to check later in this article.
If you are allergic to any of the listed foods do not eat them. If you are on cancer treatment please consult with your doctor to eat the foods from this list.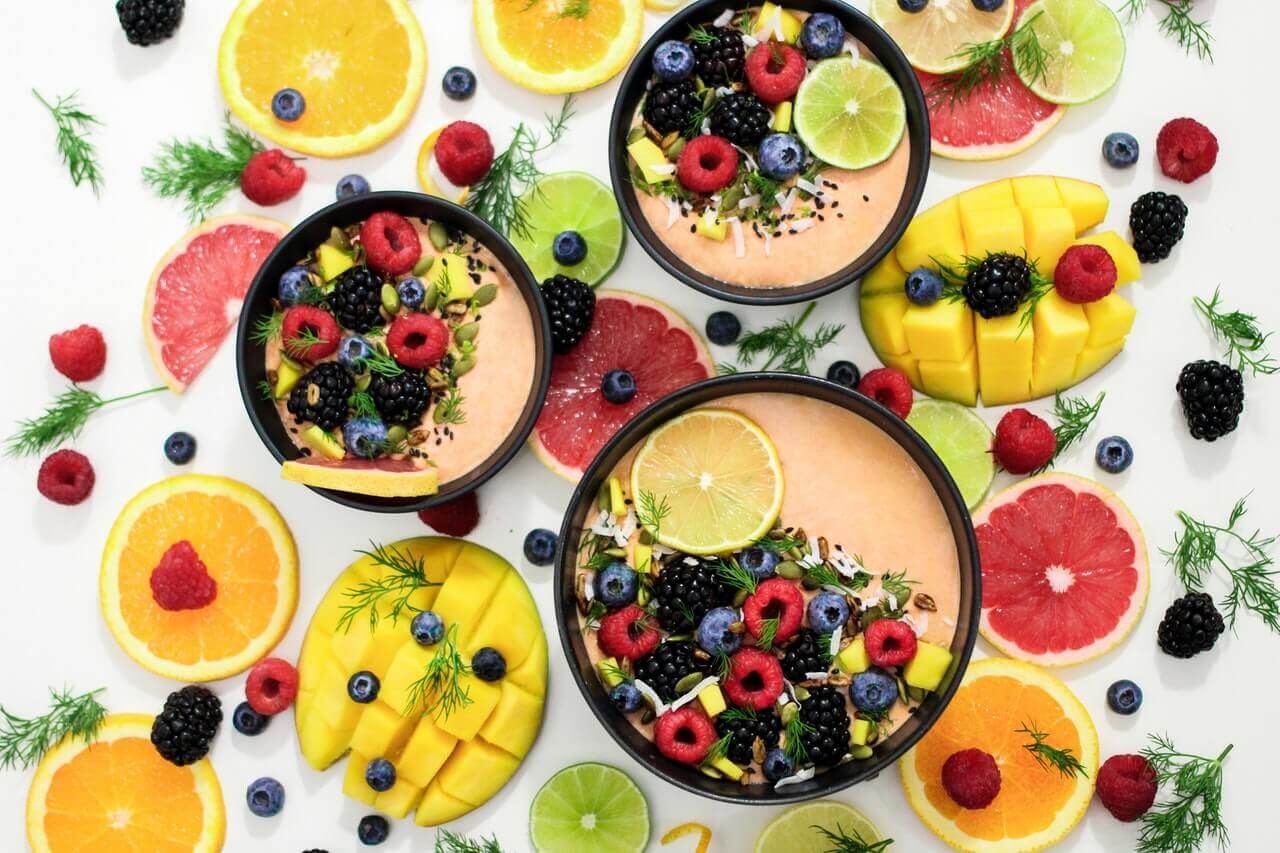 160 Top Cancer Fighting Foods List to Eat from Today.
Let's start the list from the list of cancer fighting fruits and vegetables.
What fruits help prevent cancer?
Orange

Blueberries

Blackberries

Goji berries

Pomegranate

Cranberries

Watermelon

Guava

Cantaloupe

Bananas

Papaya

Mango

Strawberries

Purple Grapes

Red Grapes

Raspberries

Boysenberries

Lingonberries

Elderberries

Figs

Prunes

Apricot

Persimmon

Pink Grapefruit

Peach

Lemons

Cherries

Clementines

Winter Squash

Pears

Tangelos

Pomelo

Kumquats

Tangerines

Indian Gooseberry
Tomato

Cauliflower

Carrots

Beets

Artichoke

Spinach 

Asparagus

Brussels sprouts

Garlic

Onion

Bok choy

Chives

Cabbage

Romaine Lettuce

Watercress

Leeks

Chicory

Scallions

Zucchini

Kale

Sweet Potatoes

Rutabaga

Mustard greens

Red Bell pepper

Swiss Chard

Bitter gourd

Turnips

Arugula

Mizuna

Jicama

Collard Greens

Dandelion Greens

Radishes

Watercress

Shallots
Cancer Fighting Nuts & Seeds
Brazil Nuts

Walnuts

Almonds

Peanuts

Sunflower Seeds

Chia Seeds

Flax Seeds
Cancer fighting Mushrooms
Cancer fighting Specialty Foods
Soybeans

Edamame

Black Beans

Pinto Beans

Kidney Beans

Navy Beans

Chickpeas

Lentils

Alfalfa
Tuna

Salmon

Herring 

Sardines

Trout

Halibut

Anchovies

Oysters
Lean Meats (Grass-Fed/Pasture-raised)
Lean Chicken

Lean Turkey

Lean Beef
Whole grain foods for cancer
Cancer Fighting Tea/Coffee
Green Tea

Ginger Tea

White Tea

Coffee

Kombucha
Curcumin in Turmeric

Ginseng

Ginger
Cancer fighting Herbs & Spices
Cloves

Black pepper

Cinnamon

Saffron

Cumin

Cayenne pepper

Oregano

Rosemary

Thyme

Parsley
Olive Oil

Canola Oil

Coconut Oil

Avocado Oil

Flaxseed Oil

Grapeseed Oil
Cancer fighting Dairy & Eggs
Low Fat Cheese

Low Fat Milk

Yogurt

Kefir

Pasture-raised Eggs
Cancer - Know the Risk Factors for prevention
Stop drinking Alcohol: or Drink in Moderation.
Avoid using tobacco: Quit Smoking and be aware of the effects of secondhand smoke.
Maintain your Healthy Weight: Being overweight and having obesity may develop 13 types of cancer.
Check your Family cancer history: Cancer is a genetic disease, family genes may be the reason for cancer.
Get your HPV Vaccine: Every year >45000 HPV-related cancers occur in the USA.
Lack of physical activity.
Pollutants in the environment.
Exposing your skin to

Radiation

( UV light).
Foods to avoid for cancer prevention
Red meats

Processed Meats

Grilled Fried and broiled meats

Overcooked

Sugary foods

Salty foods

Starchy foods
Shall we begin our fight against deadly cancer?