130 Superfoods for Healthy Liver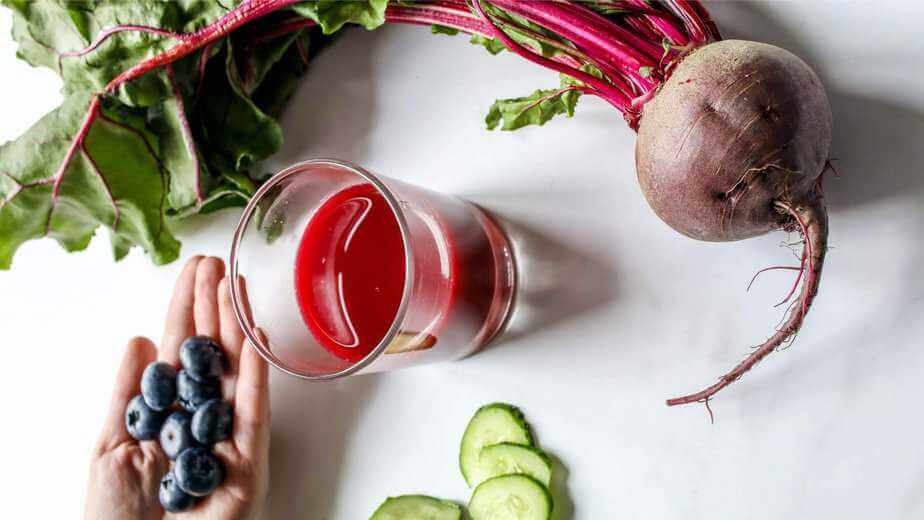 According to NIH (National Institutes of Health) news, Dr. Rohit Loomba, a specialist in liver disease at UC San Diego Health said, "about one-third of adults in the United States have nonalcoholic fatty liver disease" (NAFLD), NAFLD is the only liver disease that has seen an increase in prevalence over the past 30 years in the USA, coinciding with rising obesity and Type 2 Diabetes Mellitus rates. So, we have brought you this list of 130 superfoods for healthy liver.
The liver is the body's second-biggest organ. The liver is in charge of the body's detoxification process. It filters out and eliminates toxins, digests fats, produces bile, synthesizes hormones,  stores vitamins, and helps control blood pressure. The liver also produces carbohydrates and blood sugar stored in the body.
According to the American Liver Foundation, Your liver may be affected by viruses, genetics, autoimmune disease, excess alcohol use, a bad diet and obesity,  Drug interactions, or toxic chemical reactions.
According to Statista, the Rate of new liver cancer diagnoses in the U.S. as of 2018, by age reveals that, An average rate of 40 (per 100000 population) among the People aged from 65 to 84. In the year 2019, New Mexico had the highest rate of 26.2 (per 100000 population) of Death due to chronic liver disease and cirrhosis in the United States. 
Affiliate Disclosure: A few links on this page are affiliate links, from which I receive a small commission from sales of certain items, but the price is the same for you. Thank you for the Support.
How to prevent Liver problems?
Super Easy prevent tips for your liver health.
Maintain Your Healthy Weight – Check your BMI, and reduce your weight if your BMI shows Overweight or obese, (Being overweight or obese leads to NAFLD).
Drink water, water, and water –  Water keeps the liver functioning properly and removes toxins from the body.
Stop your alcohol consumption –  Alcohol consumption can seriously damage the liver. (You can't stop, limit your consumption at least).
 Maintain a Healthy diet – Eat foods that are healthy and support your liver health. (Do not worry about this part, That's what we have listed for you).
Prevent Yourself from Hepatitis – Get vaccinated against hepatitis A and B, and have your hepatitis test done.
Personal hygiene products should not be shared – Like nail clippers and shaving razors.
Play Safe – Affected by Hepatitis B and C risk is increased by having multiple sex partners.
Do Your regular exercise – Exercise improves immune function and lowers stress. Additionally, it increases the liver's blood flow and oxygenation.
Wash Your hands – With soap and warm water whenever necessary. 
Consult your Physician – Any medications or dietary supplements you take should be discussed with your doctor.
130 Superfoods for Healthy Liver
Vegetables for Liver Health
Beets 

Garlic

Brussels Sprouts

Mustard Greens

Broccoli

Broccoli Sprouts

Spinach

Kale

Moringa

Collard Greens

Carrots

Cabbage 

Red Cabbage

Cauliflower

Bok choy

Daikon

Dandelion greens

Onions

Shallots

Leeks

Artichoke

Asparagus

Swiss Chard

Lettuce

Arugula

Fennel

Edamame

Tomatoes

Horseradish

Watercress

Parsley

Red Peppers

Pumpkin

Winter Squash

Celery

Chicory

Maitake Mushroom

Shiitake Mushroo

m

Reishi Mushroom
Grapefruit

Blueberries

Cranberries

Strawberries

Raspberries

Black Currants

Grapes

Prickly Pear

Avocados

Apples

Banana

Lemons

Papaya

Watermelon

Persimmons

Tangerines

Guyabano

Pears

Prunes

Figs

Raisins
Salmon

Sardines

Tuna

Anchovies

Herring

Trout

Lobster

Shrimp

Clams
Lean Meats for Liver Health
Skinless Chicken Breast

Skinless Turkey
Nuts & Seeds for Liver Health
Walnuts

Almonds

Brazil nuts

Sunflower Seeds

Pumpkin Seeds

Flax Seeds

Hemp Seeds

Chia Seeds
Special Foods for Liver Health
Coffee (2 to 3 cups per day reduces the risk of Liver Cancer)

Black Tea

Green Tea

Almond Butter

Kimchi

Miso

Sauekraut

Kefir

Tofu

Jun Tea

Apple Cider Vinegar

Raw Honey
Best Cooking Oil for Liver Health
Extra Virgin Olive Oil

Coconut Oil

Canola Oil

Avocado Oil

Flaxseed oil
Oatmeal

Barley

Brown Rice

Amaranth

Rye

Multigrain Bread

Whole Grain Pasta

Quinoa
Chickpeas

Peas

Soybeans

Lentils

Mung Beans

Black Beans

Kidney Beans

Pinto Beans
Herbs and Spices for Liver
Turmeric

Ginger

Milk thistle

Oregano

Panax Ginseng

Ashwagandha

Burdock Root

Sage 

Rosemary

Cinnamon

Cumin

Cilantro (Coriander)

Cardamom

Cayenne

Dandelion Root
Eggs

Greek Yogurt

Skim Milk
Food supplement for Liver Health
Let's follow a diet that prevents our Liver, to live a Longer Life!!!