Is Omicron a Dangerous variant? Should we be Ready for another strike?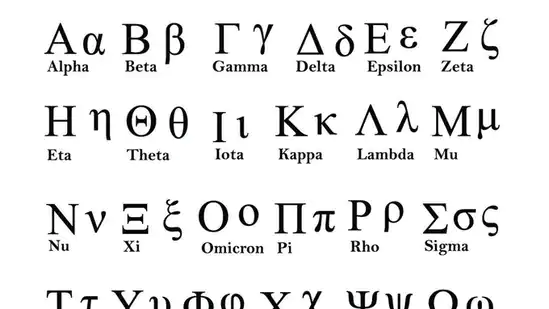 The World Health Organization (WHO) has classified a new coronavirus type, Omicron, to be a "Variant of concern."
It had a high number of mutations, and preliminary evidence showed an increased risk of reinfection, according to the WHO.
It was originally reported to the WHO on November 24th from South Africa, and it has since been confirmed in Botswana, Belgium, Hong Kong, and Israel.
"Based on the data given indicating a deleterious change in COVID-19 epidemiology, the TAG-VE has informed WHO that this variation should be declared as a VOC, and the WHO has designated B.1.1.529 as a VOC, called Omicron," the World Health Organization stated in a statement.
According to the UN health organization, it might take several weeks to complete omicron research to discover whether there are any changes in transmissibility, severity, or implications for Covid vaccinations, diagnostics, and treatments.
Why did WHO name as Omicron?
The SARS-CoV-2 variations are named after Greek alphabets, however, for omicron, the experts skipped two letters, Nu and Xi, and picked omicron instead. 
In reality, Nu began trending on social media platforms following the announcement of a new Covid variation, since Nu was a viable possibility for the name of this new version, which is thought to be more transmissible than the previous variants.
Omicron comes next to Nu and Xi, the alphabets WHO experts have cautiously avoided. According to experts, Nu has been avoided as this alphabet is confusing with the English word new. And Xi has been avoided so that the name is not misconstrued as a reference to Chinese premier Xi Jinping.
A WHO source told The Telegraph's senior editor, Paul Nuki, that the alphabets were purposefully avoided. "Nu" was omitted to avoid confusion with the word "New," and "Xi" was dropped to avoid stigmatizing a region," but the region remains a mystery because we are not discussing politics here, but health. So, let's move on.
What are the dangers of the omicron variant?
According to scientists, the omicron version appears to have a high number of mutations — around 30 — in the coronavirus' spike protein, which may alter how easy it spreads to humans.
The WHO, which gathered a committee of specialists to evaluate the data on Friday, stated that "preliminary evidence implies an increased risk of reinfection with this variation" when compared to other forms. The number of instances of this variety looks to be growing in practically all provinces in South Africa, according to the health organization.
 What are the signs and symptoms of the Omicron variant?
 According to South Africa's National Institute for Communicable Diseases (NICD), "no unique symptoms have been documented following infection with the B.1.1.529 variant."
 The NICD further said that, like with other infectious variations such as Delta, some people afflicted with the coronavirus's omicron form are asymptomatic.
Do PCR tests Detect Omicron?
Current SARS-CoV-2 PCR tests, according to the WHO, continue to identify this variant. "Several laboratories have suggested that for one commonly used PCR test, One of the three target genes is not identified (referred to as S gene dropout or S gene target failure), and this test can thus be used as a marker for this variation, pending sequencing confirmation," the statement added.
Using this method, this variation was found at a quicker rate than prior outbreaks of infection, suggesting that this variant may have a growth advantage.
 What are Nations and people able to do?
According to the WHO, nations may increase monitoring and sequencing efforts to better understand the circulating SARS-CoV-2 variants. They can upload whole-genome sequences and related metadata to a publicly accessible database, such as GISAID.
They can also use the IHR system to report early instances or clusters linked with the Variant of Concern (VOC) infection to the WHO.
Countries can also conduct field investigations and laboratory assessments to better understand the potential effects of VOCs on Covid-19 "epidemiology, severity, the effectiveness of public health and social measures, diagnostic methods, immune responses, antibody neutralization, or other relevant characteristics."
Several governments throughout the world have now opted to prohibit or limit travel to and from southern Africa.
Visitors from South Africa, Namibia, Zimbabwe, Botswana, Lesotho, and Eswatini would be denied entry to the UK unless they are the UK or Irish nationals or residents.
Flights from South Africa, Botswana, Zimbabwe, Namibia, Lesotho, Eswatini, Mozambique, and Malawi would be grounded, according to US authorities, matching previous EU actions. It will take effect on Monday.
Brazil and Australia have also implemented travel restrictions.
People should continue to take precautions to limit their risk of Covid-19,  wearing well-fitting masks, maintaining good hand hygiene and physical distance, enhancing interior ventilation, avoiding crowded places, and being vaccinated for all dosages, including booster dosage.