Dr.Fauci Says US Covid rise, What did FDA say on Pfizer & Moderna 4th Dose?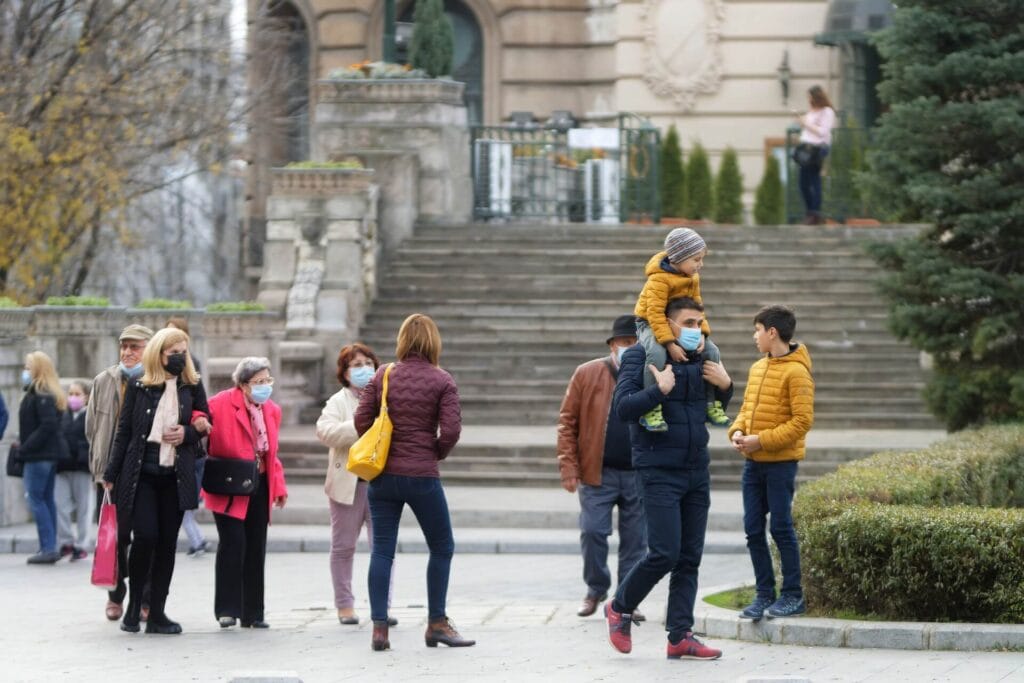 March 18, 2022, 5 Minutes read. 
Dr. Anthony Fauci, (Director of the National Institute of Allergy and Infectious Diseases and chief medical adviser to the president), In an interview yesterday, stated that "I would predict that we are going to see a bit of an increase, or at least a flattening out and plateauing of the diminution of cases. And the question is how do we deal with that."
Officials in the United Kingdom have already warned him of an increase there caused by the BA.2 subvariant, easing restrictions, and waning vaccine protection, and that the United States tends to be a few weeks behind case curves in the United Kingdom.
"Without a doubt, opening up society and having people mingle indoors is clearly something that is a contributor, as well as overall waning immunity, which means we've really got to stay heads-up and keep our eye on the pattern here," Dr.Fauci added.
"I would project that sooner or later, we will need a fourth," though perhaps only for the elderly and those with underlying medical conditions, at least at first, Dr.Fauci said about the fourth shot of the covid-19 vaccine.
Effects of Omicron BA.2 Variant in the USA
Affiliate Disclosure: A few links on this page are affiliate links, from which I receive a small commission from sales of certain items, but the price is the same for you. Thank you for the Support.
Omicron BA.1.1 Still dominant variant in the USA(66.1%), so-called "Son of Omicron" BA.2 Variant on the rise.
Rise of Omicron BA.2 variant in the USA, last month caused infection was only 4%, but this month according to CDC's Weekly data ending the week of 3/12/2022, BA.2 variants reason for 23.1% of covid-19 infections. 
During a press conference on Monday, White House press secretary Jen Psaki stated that approximately 35,000 cases of BA.2 have been reported in the United States to date. She did, however, express confidence that "the tools we have — including mRNA vaccines, therapeutics and tests — are all effective tools against the virus. And we know because it's been in the country."
Kristen Nordlund, a spokeswoman for the Centers for Disease Control and Prevention, said in an email Tuesday "although the BA.2 variant has increased in the United States over the past several weeks, it is not the dominant variant, and we are not seeing an increase in the severity of the disease."
According to the CDC, it's especially a problem in New York and New Jersey, where BA.2 makes up 39% of the virus in circulation.
What does WHO say about Omicron BA.2 Variant?
WHO published a statement on Omicron BA.2 Variant on Feb 22, 2022, Which based on available data on transmission, severity, reinfection, diagnostics, therapeutics, and vaccine impact, the group reiterated that the BA.2 sublineage should be classified as Omicron and should continue to be considered a variant of concern. 
The group emphasized that public health authorities should continue to monitor BA.2 as a distinct sublineage of Omicron.
1.More Transmissable than BA.1
BA.2 is genetically distinct from BA.1, with some amino acid differences in the spike protein and other proteins. According to research, BA.2 has a growth advantage over BA.1. Although research into the reasons for this growth advantage is ongoing, preliminary data indicate that BA.2 appears to be more transmissible than BA.1, which is currently the most common Omicron sublineage reported.
2. Reinfection
Studies are being conducted to compare the risk of reinfection with BA.2 and BA.1. Although reinfection with BA.2 following infection with BA.1 has been documented, preliminary data from population-level reinfection studies indicate that infection with BA.1 provides strong protection against reinfection with BA.2, at least for the limited period for which data are available.
Although head-to-head comparisons with BA.1 show that BA.2 is not more likely to cause hospitalization, this variant has the potential to once again overwhelm health care resources in the United States if it finds enough vulnerable people to infect.
Why did Moderna request FDA to approve the fourth Covid-19 Vaccine Dose?
Moderna announced Yesterday that it has asked the US FDA for permission to administer a second Covid-19 booster shot to anyone over the age of 18.
In a statement, the company stated. "The request to include adults over 18 years of age was made to provide flexibility for the U.S. Centers for Disease Control and Prevention (CDC) and healthcare providers to determine the appropriate use of an additional booster dose of mRNA-1273, including for those at higher risk of COVID-19."
Moderna is requesting that the FDA amend its case of emergencies uses authorization for its Covid-19 vaccine to allow for a fourth vaccine dose for any adults who have received an initial booster of any of the authorized or approved vaccines.
So, Why Moderna makes this request for emergency use of an Additional booster for all adults? 
They say "This submission is based in part on recently published data generated in the United States and Israel following the emergence of Omicron.".
What is the Israel study that Moderna mentioned?
A study   (Efficacy of the Fourth Dose of Covid-19 mRNA Vaccine against Omicron) of Israeli healthcare workers was published on Wednesday, in the New England Journal of Medicine. The study found that a fourth dose of the Pfizer/BioNTech or Moderna Covid-19 vaccine was safe and boosted antibody levels in the same way that a third dose did.
Why did Pfizer/BioNTech request FDA to approve the fourth Covid-19 Vaccine Dose?
While Moderna seeks approval for all adults over 18 years, Pfizer seeks approval for elderly people 65 years and above.
Pfizer CEO Albert Bourla stated on Sunday that the fourth dose of the Covid-19 vaccine will be "necessary".
Pfizer and BioNTech announced Tuesday (March 15, 2022.)that they have submitted an application to the US Food and Drug Administration for emergency use authorization of an additional booster dose of their Covid-19 vaccine. 
For adults 65 years and older who have received a booster dose of any of the authorized or approved vaccines.
Why did Pfizer make this request?
Pfizer mentioned in their statement that, submission is based on two Israeli data sets.
The first data set cited in the release was an Israeli Ministry of Health analysis of records for more than 1.1 million adults 60 and older, which revealed a lower rate of infection and severe illness after a second booster.
The second set of data comes from an ongoing trial of health care workers aged 18 and up who received three doses of Pfizer/Covid-19 BioNTech's vaccine.
These findings were published in the New England Journal of Medicine on Wednesday.
 The fourth dose was safe and increased antibody levels similar to the third dose, but it did not appear to be any more effective at preventing Omicron infection. The same study that Moderna mentioned in their request, (above mentioned).
Even though they were not included in the Emergency Use Authorization, (EUA) submission, the companies referred to "emerging evidence" that could support the need for a second booster.
What did FDA say on Pfizer & Moderna's 4th Vaccine dose request?
The FDA stated that it will look into the request. "as expeditiously as possible using our thorough and science-based approach."
The FDA has announced that its independent vaccine advisors, the Vaccines and Related Biological Products Advisory Committee, will meet in April, "to have a transparent discussion about considerations for 2022 booster shots, including whether and when those boosters may be needed and for which populations, based on the available data and latest science on circulating or emerging virus variants."
We will come to know the FDA's decision on the fourth vaccine shot after their meeting next month.