Covid-19 Vaccination Guide for Children & Teens in the USA.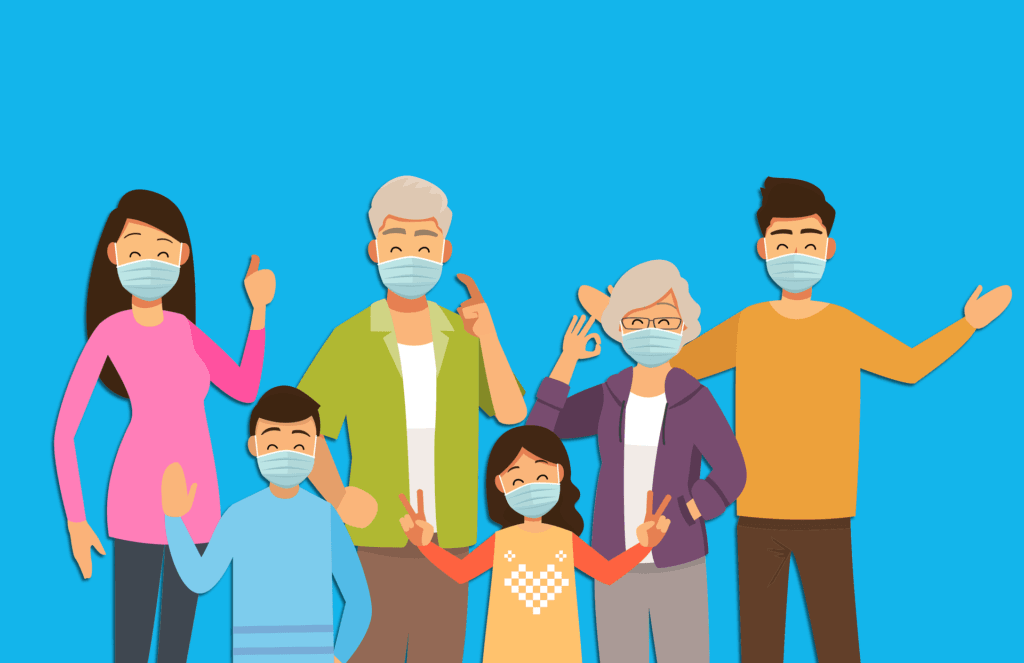 Most of the COVID-19 vaccinations are only approved for adults over the age of 18, a growing number of vaccines are increasingly being approved for use in children.  Let's go further for CDC's Guidelines based, Covid-19 vaccination guide for Children & Teens in the USA.
Some nations have granted emergency use authorization for mRNA vaccines for use in the adolescent age range (ages 12-17 years): Pfizer's BNT162b2 and Moderna's mRNA 1273.
One strict regulatory authority approved the mRNA vaccine BNT162b2 for use in children aged 5 to 11 in November 2021, According to the Interim statement on COVID-19 vaccination for children and adolescents from WHO.
When compared to adults, children and adolescents often show fewer and milder symptoms of SARS-CoV-2 infection, and they are less likely to have severe COVID-19 infection. 
 Milder symptoms and asymptomatic presentations may result in less frequent care-seeking in these populations, therefore children and adolescents are tested less frequently, and cases may go unreported.
Children and teenagers can have prolonged clinical symptoms known as "long COVID-19", "post COVID-19 condition, or "post-acute sequelae of SARS-CoV-2 infection", however, the frequency and features of these diseases remain unclear.
Furthermore, although rare, a hyperinflammatory syndrome known as pediatric inflammatory multisystem syndrome temporally associated with SARS-CoV-2 (PIMS-TS) in Europe.
And multisystem inflammatory syndrome in children (MIS-C) in the United States has been reported to occur globally and complicate recovery from COVID-19.
To help protect against COVID-19, the CDC recommends that everyone aged 5years and older get a COVID-19 vaccine.
Why Should Children and Teens Get Vaccinated Against COVID-19?
There are approximately 28 million children in the United States between the ages of 5 and 11 years old, and nearly 2 million cases of COVID-19 have been reported in this age range during the pandemic. 
COVID-19 can make children severely unwell and require hospitalization. In some cases, infection complications can result in death.
Children are just as likely as adults to be infected with COVID-19.
COVID-19 causes severe illness in this age group.
COVID-19 has caused both short-term and long-term health complications.
They disseminated COVID-19 to others, including at home and school.
Children infected with COVID-19 may also develop serious problems such as multisystem inflammatory syndrome (MIS-C), a disorder in which different body components, such as the heart, lungs, kidneys, brain, skin, eyes, or gastrointestinal organs, become inflamed.
More than 2,300 cases of MIS-C in children aged 5 to 11 years have been documented since the pandemic began.
Children with existing medical conditions are more likely to get serious illnesses from COVID-19 than children who do not have underlying medical conditions.
Children and Teens Age Groups & CDC's recommended Vaccination
Under the age of 4 – No vaccination is recommended by CDC. Unvaccinated children ages 2 and older should wear a mask in public places and around the people they are not living with.
5 – 11 Years Old – Pfizer-BioNTech Vaccination only approved to use in this age group.
12–17 years old – Pfizer-BioNTech Vaccination Only authorized to use in this age group.
18 years old and above. In most cases, people aged 18 and above should get a booster dose of either Pfizer-BioNTech or Moderna (mRNA COVID-19 vaccinations) at least 2 months after receiving the Johnson & Johnson's Janssen (J&J/Janssen) vaccine.
COVID-19 immunization is a vital tool for protecting everyone from COVID-19 and COVID-19-related complications.
Everyone above the age of 12 should have a COVID-19 Booster shot. And if your children are immunocompromised get a Booster Shot.
Are COVID-19 Vaccines Safe for Children and Teens?
Scientists completed clinical trials with thousands of children before recommending the COVID-19 vaccine for children, and no severe safety problems were detected. 
The FDA granted the Pfizer-BioNTech COVID-19 vaccine emergency approval for use in children aged 5 to 15, as well as full approval for use in persons aged 16 and older.
COVID-19 vaccinations are being assessed for safety using the most extensive and intensive safety monitoring program in US history. After the vaccinations are permitted or licensed for use, the CDC monitors the safety of all COVID-19 vaccines, including the risk of myocarditis in children aged 5 to 11 years.
Myocarditis (inflammation of the cardiac muscle) and pericarditis (inflammation of the heart's outer lining) have been documented in children aged 12–17 years following Pfizer-BioNTech COVID-19 vaccination. 
In one trial, the risk of myocarditis after the second dosage of Pfizer-BioNTech in the week following immunization was roughly 54 instances per million doses provided to males aged 12–17 years.
Adolescents aged 12 to 17 years had a higher risk of myocarditis than children aged 5 to 11 years. There were no incidences of myocarditis in children aged 5 to 11 who got the COVID-19 vaccination during clinical trials.
COVID-19 cannot be transmitted to your child through any COVID-19 vaccine, including the Pfizer-BioNTech vaccine.
Your child may receive a COVID-19 vaccine as well as other immunizations, such as a flu vaccine, at the same time.
The benefits of the COVID-19 vaccine exceed the dangers, both known and unknown. Get a COVID-19 vaccine for children aged 5 and up as soon as possible.
Is there any risk to fertility if children are vaccinated before the age of puberty?
No. There is no evidence that any vaccine, including the COVID-19 vaccine, can cause female or male fertility issues. 
There is no evidence that the vaccine ingredients or antibodies produced as a result of COVID-19 inoculation may create difficulties in becoming pregnant. 
There is also no evidence that the COVID-19 vaccination impacts puberty.
What should You know about the dosage Administered for your children?
Adolescents aged 12 and up are given the same dose of the Pfizer-BioNTech COVID-19 vaccine as adults.
Pfizer-BioNTech COVID-19 vaccination is administered to children aged 5 to 11 years.
The Pfizer-BioNTech COVID-19 vaccine for children ages 5 to 11 years has the same active components as the adult and adolescent vaccination.
The Pfizer-BioNTech vaccination for adults and adolescents, however, cannot be administered to children aged 5 to 11 years.
Three weeks following their initial shot, your kid will require a second dose of the Pfizer-BioNTech vaccine.
If a child becomes 11 to 12 years old between the first and second doses, the second dose should be the Pfizer-BioNTech vaccination for people aged 12 and older.
However, if the child takes the Pfizer-BioNTech COVID-19 vaccination for children aged 5 to 11, they will not need to repeat the dosage.
How to Prepare Your Children to Get Vaccinated?
The procedure for receiving a COVID-19 vaccine will be quite similar to that of receiving routine vaccines, like the flu shot.
Before getting your child vaccinated, talk to him or her about it.
It is not advised to use pain killers before immunization to avoid side effects.
Any allergies your child may have should be disclosed to the doctor or nurse.
To avoid fainting and related problems, your kid should be seated or lying down during vaccination and for 15 minutes afterward.
Following your kid's COVID-19 vaccine, you will be asked to stay for 15–30 minutes so that your child can be examined in case of a serious adverse reaction requiring emergency treatment.
What are the possible side effects after being vaccinated?
Your child may have some side effects, which are common indicators that their body is constructing defenses.
May get pain, swelling, or redness on the hand of vaccinated.
May get Fatigue, Headache, Muscle pain, Chills, Fever, or Nausea.
These adverse effects may affect your child's ability to do daily tasks, but they should decrease after a few days.
Some people experience no side effects and severe allergic reactions which are uncommon.
If your child has a severe adverse reaction after receiving a COVID-19 vaccine, vaccine providers can provide immediate care and, if necessary, call for emergency medical services.
Inquire with your child's healthcare professional about using non-aspirin pain relievers and other precautions you can take at home after your child has been vaccinated. 
Aspirin is not generally recommended for use in children and adolescents under the age of 18. Placing a cool, wet cloth on the injection site helps alleviate pain.
You may use the free and easy-to-use tool v-safe, a confidential smartphone-based tool that uses text messaging and web surveys to provide personalized health check-ins after the COVID-19 vaccination.
Are children younger than 12 years receive a vaccination card?
Yes, all vaccine recipients, including children aged 5 to 11, will receive a CDC vaccination card at the time of their initial vaccination. 
Parents should photograph the card and preserve it in a secure place.
Are Covid-19 Vaccines Free to the public?
Yes. COVID-19 vaccinations are free of charge for everyone over the age of 5 years.
Vaccines were purchased with government funds and distributed free of charge to all residents of the United States, regardless of insurance or immigration status.
Where can I Get a vaccination for my child?
You can get nearby vaccination availability for your children in the following ways.
1. Check here Government's website for Vaccines 
2. Text your zip code to 438829
3. Call 1-800-232-0233
All Clear? Please Check vaccination availability now and get your children Vaccinated to fight against Covid-19.
Be a Healthy Family.