Covid-19 Vaccination & Fertility: The biggest myth proven wrong by new research.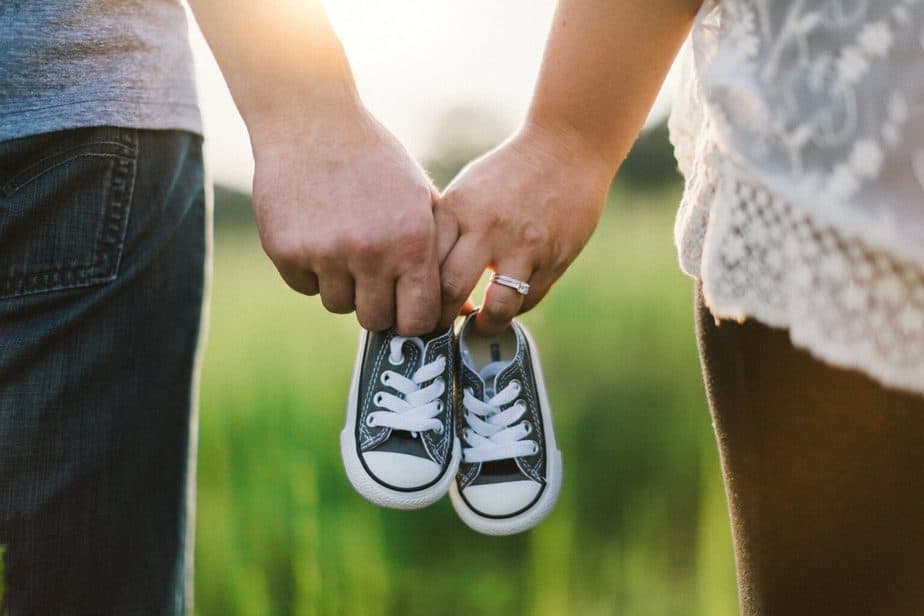 21 January 2022. Vaccination myths become very popular during the initial stages of vaccination shots given to the people, you are also aware of, some myths like vaccines contain microchips, vaccines will make you magnetic, and Vaccines have Covid-19 viruses. 
And among these, one of the biggest myths is people who get that covid-19 vaccines will be affected by infertility, which includes both men and women, by believing this myth, many people were not showing interest in taking covid shots because of fear of losing their fertility by taking covid vaccine shots.
According to CDC, There is currently no proof that any vaccine, including COVID-19 immunizations, causes fertility difficulties in women or men.
COVID-19 vaccine is suggested for women who are pregnant, are attempting to become pregnant, or may become pregnant in the future, as well as their partners.
 Dr. Leonard Weather, Jr., an OB/GYN in Shreveport, says it's the polar opposite of the vaccine. COVID, not the vaccine, has been shown to lower sperm count in men, according to Weather.
"COVID does decrease sperm count for men, sometimes for months," Weather added. "They two, that is husband and wife, should get vaccinated."
Weather stated that it is critical for pregnant women, as well as those who are attempting to conceive, to be vaccinated and boosted.
There is considerable evidence that there is no link between COVID-19 vaccines and infertility.
New Boston University Study Confirms Vaccination has no impact on fertility.
According to new research, Covid-19, vaccination in either partner has no impact on fertility.
National Institute of Health (NIH) funded research on "A prospective cohort study of COVID-19 vaccination, SARS-CoV-2 infection, and fertility" done by the Researchers of Boston University School of Public Health (BUSPH), and other institutions throughout the country examined data from women and their partners in the United States and Canada who were attempting to conceive between 2020 and 2021.
They published the research notes in the peer-reviewed American Journal of Epidemiology.  on 20 January 2022. 
Researchers concluded that immunizations do not affect fertility in either men or women.
"Our study shows, for the first time, that COVID-19 vaccination in either partner is unrelated to fertility among couples trying to conceive through intercourse ."
 "Time-to-pregnancy was very similar regardless of vaccination status." – Amelia Wesselink, a research assistant professor of epidemiology.
The COVID-19 vaccine has no impact on a couple's chances of becoming pregnant, but missing the doses and contracting a coronavirus infection may decrease male fertility.
The study included data from 2,126 women in the United States and Canada ranging in ages from 21 to 45. 
The women participated in the research from December 2020 to September 2021, with researchers following up with them until November 2021.
Throughout the study, the women answered online questions (Based on Pregnancy Study Online (PRESTO) about their reproductive and medical histories, among other things, and they were given the option of inviting their male partners to complete surveys as well. 
Among those who took part, 73% of the women and 74% of their male partners have received at least one dose of Covid-19 vaccination. 
The researchers examined the questionnaire replies and discovered no link between having been immunized against Covid-19 and the likelihood of having a child within one menstrual cycle. 
These findings indicate that male SARS-CoV-2 infection may be associated with a short-term decline in fertility and that COVID-19 vaccination does not impair fertility in either partner," the researchers – from Boston University School of Public Health and other institutions across the United States – wrote in the research, The virus that causes Covid-19 is known as SARS-CoV-2.
Yet, the results showed that, while a previous Covid-19 infection was not strongly related to the probability of conceiving in women, Covid-19 infection in men was associated with a "transient drop" in the probability of conceiving.
Men who tested positive for COVID within 60 days of a given cycle had lower fertility than men who never tested positive or tested positive at least 60 days before.
This research backs up previous findings linking COVID-19 infection in males to poor sperm quality and other reproductive problems. Again proved to avoid covid-19 infection is to getting Vaccinated.
Lauren Wise, an epidemiology professor, and her study team are also looking for proof that COVID vaccines affect menstruation—many women have anecdotally reported changes in their periods after having a shot.
The latest fertility findings, she says, should relieve fears that any short-term alterations to the menstrual cycle affect the capacity to conceive; Wesselink and Wise aim to publish the menstruation research results this spring.
Given her findings, as well as other studies that found no connections between vaccination and negative pregnancy outcomes, Wise advises anybody planning to start a family to get vaccinated.
The researchers did not conclude long-term fertility, but they did state that "adverse effects on fertility are unlikely to occur many months after immunization." None of the women were undergoing fertility therapy, and they all completed questionnaires every eight weeks for up to a year.
On average, three and a half months after being immunized, the vaccinated participants were trying to conceive.
More studies are needed to determine what is causing these findings, however, fever is known to decrease sperm count and is a sign of Covid-19, according to the National Institutes of Health.
"The findings provide reassurance that immunization for couples seeking conception does not appear to affect fertility," said Dr. Diana Bianchi, head of the National Institutes of Health's Eunice Kennedy Shriver National Institute of Child Health and Human Development,
"They also supply information to doctors who counsel patients who are trying to conceive."
So, the biggest myth on vaccination has proven wrong scientifically.
It's your time to get your 2nd shot or booster shot? Check here for vaccines
Order your free at-home Covid tests Here